3 Myths about Buying a Pre-Owned Mitsubishi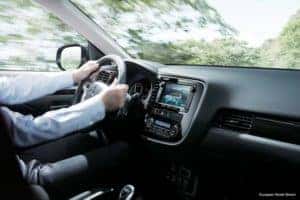 Are you thinking about buying a pre-owned Mitsubishi vehicle? Unfortunately, many drivers are hesitant to buy pre-owned because of car-buying myths that can't be further from the truth.
Fortunately, O'Brien Mitsubishi of Normal is here to dispel some of the more popular myths about buying pre-owned. Here are three myths you shouldn't believe when shopping for a pre-owned Mitsubishi. 
Myth #1: Higher Mileage Means Reduced Reliability
It's a common misconception that pre-owned vehicles with low mileage will last longer than pre-owned vehicles with high mileage. However, that's not the case, since mileage isn't the only factor that affects a vehicle's reliability.
Ultimately, a pre-owned vehicle that hasn't been cared for will be more unreliable than a well-cared-for, high-mileage vehicle.   
Myth #2: All Pre-Owned Vehicles are Unreliable
At our dealership, we hear many buyers express their wariness over buying a pre-owned vehicle. That's because the most common pre-owned car-buying myth is that pre-owned vehicles are unreliable.
While many drivers have experiences with unreliable private sellers, all the vehicles at our pre-owned Mitsubishi dealership have passed an inspection from our Mitsubishi service team.   
Myth #3: Maintaining a Pre-Owned Vehicle is Too Expensive
Although this myth is a bit less common, it still affects buying decisions. Many buyers believe that it's more costly to maintain a pre-owned vehicle than it is to buy a brand-new one.
In a similar vein, man drivers believe that caring for a pre-owned vehicle will outweigh the benefit of a pre-owned car's lower price point. However, our pre-owned Mitsubishi vehicles don't have major issues, so they'll still be more affordable in the long run.  
Buy a Pre-Owned Mitsubishi Car Today 
Now that we've debunked some common car-buying myths, it's time to test-drive your favorite pre-owned Mitsubishi vehicle. Head to our Illinois Mitsubishi dealership to find the right pre-owned model for you!