Can I Get Mitsubishi Car Insurance with Poor Credit?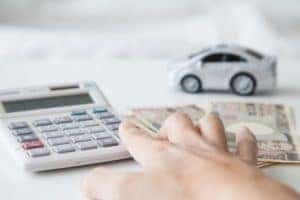 Getting Mitsubishi car insurance can be tough, even when you have great credit. But what about when your credit is less than ideal?
Fortunately, our dealers here at O'Brien Mitsubishi of Normal are here to help you out. If you have less-than-stellar credit, you'll be happy to know that we can still help you secure car insurance for your Mitsubishi. 
Five Tips for Getting Insurance
 with Poor Credit
Minimize coverage. Only opt for the insurance coverage you legally need. While it might be tempting to pile on extra coverage, it's not always necessary. Stick to comprehensive, collision, and general insurance, and your vehicle will be more than protected. 

 

Fix your driving record. A driver with no DUIs, tickets, or other violations will have a much easier time getting insured than other drivers. Before you apply, try to pay off any tickets or fix any unresolved violations on your driving record.  

 

Opt for a cheaper car. For the most part, insuring a brand-new luxury vehicle will be incredibly expensive. If you are worried about your insurance payments, consider opting for a more affordable option. An older vehicle with high safety ratings will be a lot cheaper to insure than a sports car. 

 

Consolidate your policy. Try to consolidate your policies into one bundle. For example, you have a better chance of qualifying for insurance if you get it from the same place as your life or home insurance. Not to mention, it will be easier to keep track of payments if you're only dealing with one company. 

 

Work on your credit. Your credit score makes a huge impact on your car insurance options. Start by using 

EQUIFAX

 to see where your credit score is at. If your credit is poor, aim to pay it off and improve your score. The better your credit score, the easier it will be to qualify for Mitsubishi car insurance.  

 
Visit Our Mitsubishi Finance Center 
To learn more about Mitsubishi car insurance and financing, visit our Mitsubishi dealership near Peoria, IL. We look forward to working with you soon!